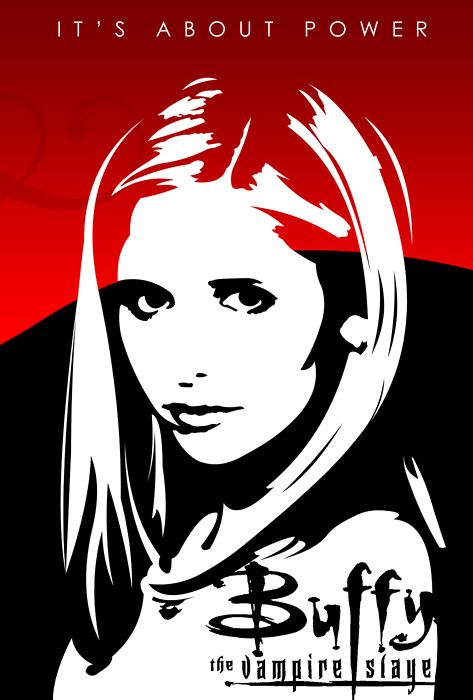 I was out on my bike this morning, cycling through the autumn rain. Getting my morning cardio, and letting my mind wander, thinking about all the weirdness that has happened over the last year.
I kept thinking about the changes to our lives that have been forced on us, ostensibly because of the Virus. You must stay in your homes. You must wear your masks. You must stay away from other people. Do this or you'll be killing grandma!
Now, we have the prospect of a vaccine, that we must all take just as soon as it's available.
There's that word again.
If you indulge me in a bit of open geekery, but I'm a big Buffy the Vampire Slayer fan. There are many great episodes with many memorable moments, but there was one episode in season 5 in particular that kept coming to mind.
During this episode Buffy was being forced to undertake a series of tests by her former bosses in order to be deemed "worth" of being allowed to have some important information about the season's Big Bad. Also in that episode, the Big Bad showed up at her house, did a lot of posturing and left.
Throughout the episode, both the good guys and the bad guys were all insisting that they were the ones in charge. That Buffy was nothing, unimportant, and that she must do what she was commanded to do. That they had the power.
At the episode's denouement, Buffy came to realise that they all wanted something from her. They were all impotent without her compliance.
That she had the power.
How many times in my life have I been told that I must do a thing that someone else wants? That I'm a bad person if I don't do a thing that someone else wants? Over the last year, this has been a constant theme.
It's about power. I have it, and they don't. This bothers them.
No, I'm not fluffing my ego, or comparing myself to our blonde vampire kicking hero (I'm far more of a Xander).
I am just pointing out the realisation that the only way that anything happens in the world at all is by human effort. Your action on the world. Which means that the only way that someone can increase their power, to make a larger impact, is to convince others to act for them.
Others are constantly trying to convince you through argument, bribery, violence, shame, and various other forms of coercion to act in accordance to their desires rather than yours. They will bribe you. They will threaten you. They will gaslight you into believing that you really actually want what they want. They will present you with a limited menu of choices.
They will say you're a bad person unless you do what they tell you, and get upset and call you names if you don't.
Certainly, all of this has been used against me this past year, if not my entire life.
It's about power. I have it, and they don't. This bothers them.
The question is why must I do a thing. Now, it may be that there is a good reason that will align with my interests and desires, however it seems to me that in general people who tell you that you must do a thing need something from you. They need you to act in the world in accordance of their desires and interests, which may not align with your own. They must convince and coerce, because without your compliance they are impotent.
So who has the power?