Hi, my name is Marcus Povey and I'm an IT consultant / software engineer whose clients include software houses, financial and governmental institutions, news organisations, and companies both large and small.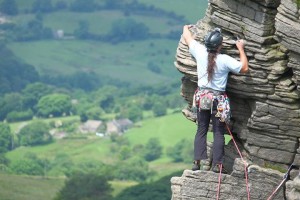 I am a seasoned developer with experience with multiple platforms and programming languages (including, PHP, Javascript, Python, Java and C). I have a proven track record of developing efficient solutions to complex problems, building value and reducing costs.
Previously, I have been involved in developing secure messaging systems, life saving medical software and has implemented efficiency enhancements which contributed directly to dramatic company growth.
I was part of the team that created the open source social networking software Elgg (winner of InfoWorld's 2008 Best Of Open Source award) which is currently being used by the World Bank, the United Nations and in countless companies and academic organisations around the world to improve the efficiency of communication both internally and externally. I was an integral part of its architectural design process from version 1.0 onwards and was involved in shaping policy and features.
I was an instrumental part of the team behind the software platform powering Latakoo, a Texas based new media company. This platform is revolutionising the transport of high definition video between journalists, news companies and consumers around the world by increasing speed, flexibility and reliability, while at the same time dramatically reducing cost, and allowing every reporter to become their own satellite truck.
I am passionate about democracy and how people are empowered by technology to join together and form a powerful force for social change, and have organised well attended events on this subject, attracting sponsorship from big names including Google. I am also an active contributor to various open source projects, including Known, a modern distributed social networking platform, and am active in the Indieweb community.
Outside of IT I enjoy rock music, travel, skiing, climbing, archery, martial arts, black smithing, and piloting light aircraft.
If you want to contact me professionally, you can email me at marcus@marcus-povey.co.uk (PGP key), or via my Known profile.

Data jurisdiction statement (what is this?)
I currently based in the UK, with email hosted on a private server in the US. I store files using ownCloud, which is hosted on a private server in Germany, along with my web presence and instant messenger account.