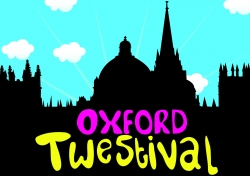 Just a quick post to say that Oxford Twestival 2010 starts today at 7pm at the Living Room. A night of music and general merry making, all in aid of a good cause!
Barcamp Transparency is helping out as a sponsor, and it's looking like it's going to be a fantastic event.
There are still tickets available, so I hope to see you there.
Also today, I'm going to be on a panel session from 2pm talking about social media and internet technology in education and the 3rd sector.
Busy day!