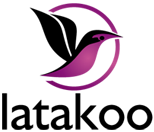 It has been an exciting couple of weeks over at Latakoo HQ, what with us closing our $1.3m seed funding round and all.
This week some of the team were demoing the tool at Techcrunch Disrupt, where it went down very well indeed.
I'm off to celebrate, so I'll leave you to read all about it!