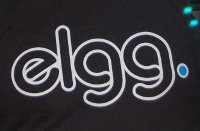 Recently, I moved the Elgg Multisite project over to Github.
The master of this branch is targeted at the 1.8 branch of Elgg, however, a number of you have requested that the 1.7.x branch be maintained to support the continuation of the 1.7 branch of Elgg.
So, as requested I've created a 1.7 branch of Elgg Multisite from the original archive so that the 1.7 and 1.8 branches can be maintained in parallel. I've also cherry picked a few minor mods from the 1.8 branch over as well.
Go play!