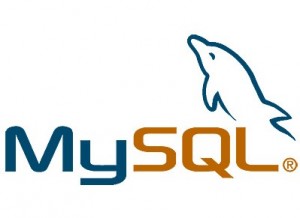 So, the other week, I migrated all my sites over to a new server. This was accomplished with minimum fuss, using lots of rsync magic and juggling of DNS ttls.
The part of the migration I imagined would be the most complicated, moving several tens of MySQL databases running on the old server to the new, turned out to be pretty straightforward, and essentially completed with one command. I thought others might find it handy to know how…
First, I brought down Apache on both servers, so I could be sure that nobody was going to try and write to the database. This may not really be required, since mysqldump can handle dumping live databases consistently, for MyISAM at least, but in never hurts to be paranoid.
Next, I needed to move all the databases, together with their access permissions and users (so the full MySQL schema) to the other server. One way to do that is to copy the whole /var/lib/mysql directory over. However, I had a lot of cruft in there (old bin-logs etc), plus there were a number of articles suggesting that the straight binary copy had a number of issues, especially for mixed storage engine environments. So, I opted for the mysqldump method.
Traditionally, this takes a lot of SCPing. Here's how to do it with one command, using the magic of Unix pipes:
mysqldump -u root -pPASSWORD --all-databases | ssh USER@NEW.HOST.COM 'cat - | mysql -u root -pPASSWORD'
Boom. This ran surprisingly quickly for me, and you can of course just as easily use this method to transfer a single database.
Three gotchas:
If the link dies, you need to start again, so don't do this over a flakey connection, and I suggest you run the command in a screen if the first server isn't localhost.
You need to restart the database server on the target machine for the new users and privileges to come into effect.
On Debian, you may see an error along the lines of:


Got error: 1045: Access denied for user 'debian-sys-maint'@'localhost' (using password: YES) when trying to connect

Fix this by executing the command:

GRANT ALL PRIVILEGES ON *.* TO 'debian-sys-maint'@'localhost' IDENTIFIED BY 'THEPASSWORD' WITH GRANT OPTION;

Where THEPASSWORD is the password found in /etc/mysql/debian.cnf
One final note: this will only work if both servers are the same major version number. I was moving between two Debian 6.0 installs, so YMMV.
Happy Easter!