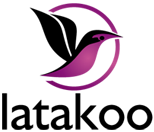 So, in preparation for some changes coming later in November we have made latakoo completely free to use!
All you need to do is create an account, download the tool (available for Mac and Windows) and begin sending video about faster than you ever could before. Privately or to as many people as you like.
I should also point out that we place no restriction on commercial use, so feel free to use it commercially. Get in touch if you want more details!